The body is
flattened
into a rectilinear
flesh projection.
My eyes are multiplied
into a field,
no longer portals.
They are tools
of a surveilling entrapment
for the onlooker.
Eyes blink and peer,
unmoved.
A flesh potato.
A surreal watcher
with an a static
endless
gaze.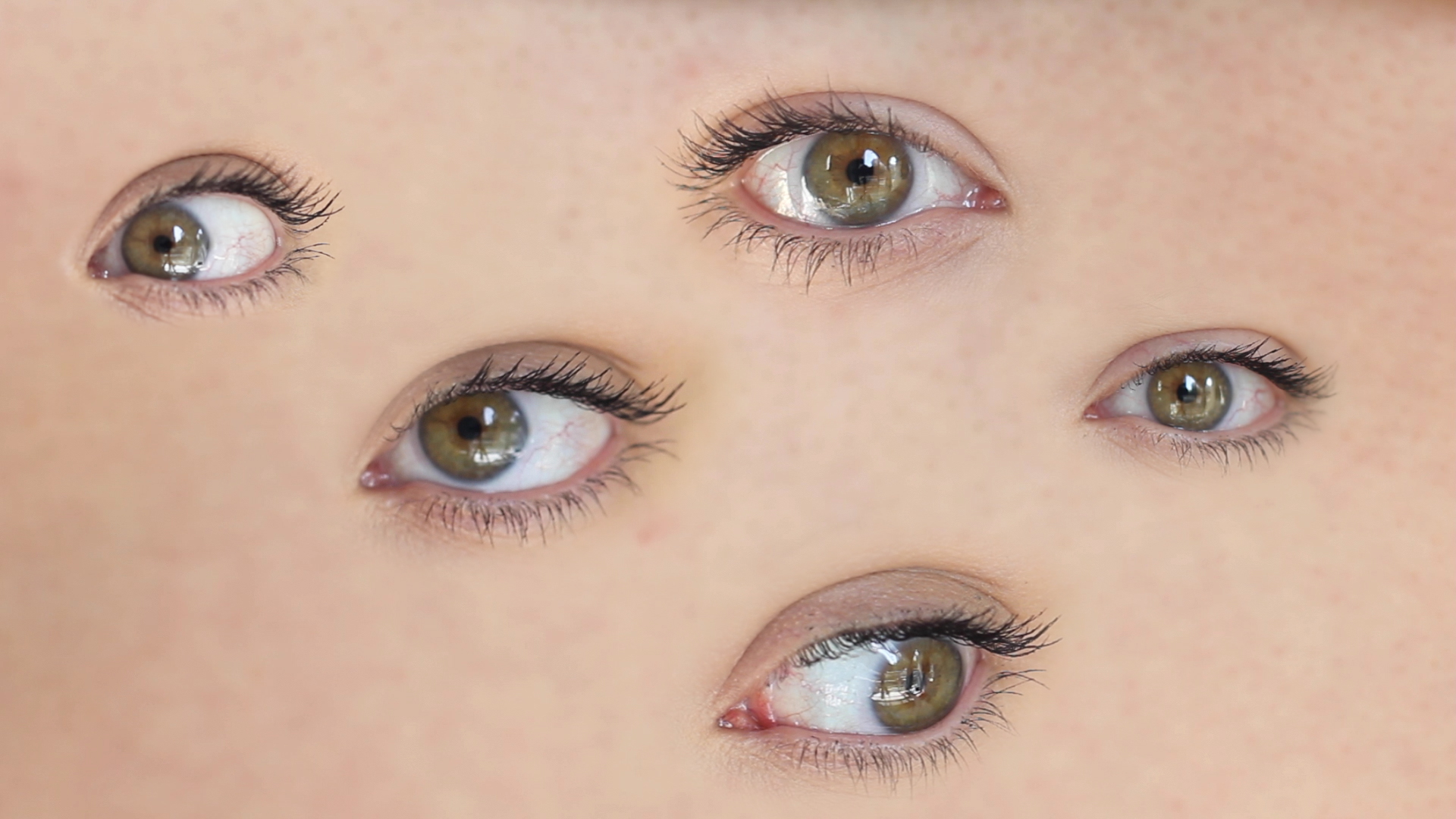 Unititled (Eyes House)

Untitled (Eyes) is constantly reiterating to adapt for site-specific projection performances. The work seeks venues to perform its multiplied (perceived) surveillance from surfaces, corners, and when context begs it, screens. Below they are duplicated and mirrored for a seemless double 4k projection.